Dance With Me
2-3 years
30mins
$18.50 per class (inc GST)
9 weeks 
Children are gently introduced to movement concepts through play and creative stimuli. Primary care givers are actively involved in the class allowing for a shared experience within a nurturing and structured environment. Musical instruments, story books, costumes and props are used to help keep students engaged and entertained.

Petite Moves
3-4 years
30mins
$18.50 per class (inc GST)
9 weeks
A delicate and magical class for the tiniest of movers. Our Petite Moves classes encourage your child to join in imaginative and creative movement. Costumes, stories and props are playfully incorporated to inspire your child to move, to have fun and to learn.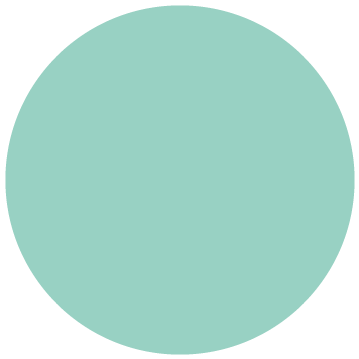 Kindy Moves
3-4 years
30mins
$18.50 per class (inc GST)
9 weeks
Children are enchanted by costumes, activities and musical stories in our Kindy Moves classes. Our Kindy Movers are encouraged to harness their growing fascination of dance, movement and music whilst dancing alongside their teachers and friends. Themes, stories, props and music change regularly to continually encourage inspiration and imagination.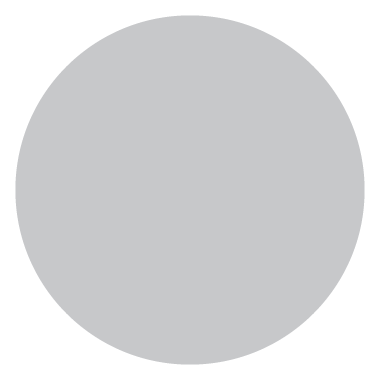 Prep Moves
5-6 years
40mins
$19.80 per class (inc GST)
9 weeks
Logically progressing from our Kindy Moves classes, Prep Moves focuses on further developing your child's movement, musical and creative skills through beautifully crafted exercises and improvisations. Students are encouraged to think and move based on their own artistic choices which ensures that each lesson has a unique and vibrant energy.

Ballet Enrichment 1 and 2
6-8 years
40mins
$19.80 per class (inc GST)
9 weeks
Ballet Enrichment is an extension class for students who have a particular interest in studying classical ballet and would like to further their understanding in ballet vocabulary, perform more difficult movement sequences and refine their technique. Students are guided through this carefully curated program with the use of props, classical and traditional ballet music and visual stimulus. While this program is designed to challenge student's technical ability, our teachers maintain a positive, collaborative and nurturing learning environment.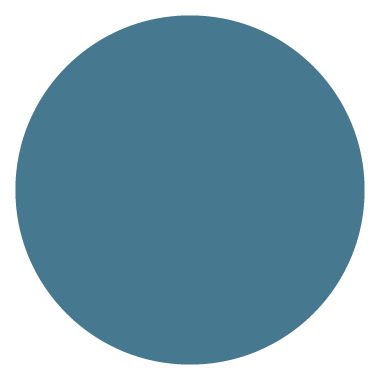 Junior Moves 1 and 2
6-8 years
40mins
$19.80 per class (inc GST)
9 weeks
Extending their skills and love of movement as they grow, our Junior Movers experience the excitement of learning other dance styles such as Jazz, Hip Hop, Tap and Musical Theatre. Movement control, strength and agility are encouraged in our action packed classes as our focus on technique is strengthened.
Mon 3 Feb – Sat 28 Mar
8 Weeks
Mon 20 April – Sat 20 Jun
9 Weeks
Mon 13 Jul – Sat 12 Sept
9 Weeks
Mon 5 Oct – Sat 28 Nov
8 Weeks
Public Holidays
No classes will be held on public holidays. A lesson in lieu will be arranged for students before the end of term. 
Wilston
St Albans Anglican Church Hall
47 Lovedale St, Wilston QLD 4051

Petite Moves
3-4yrs
9:00am-9:30am

Petite Moves
WAITLIST
9:30am-10:00am

Kindy Moves
4-5yrs
10:00am-10:30am

Prep Moves
5-6yrs
7:35am-8:15am

Junior Moves 1
6-7yrs
7:35am-8:15am

Kindy Moves
WAITLIST
9:30am-10:00am

Petite Moves
3-4yrs
10:00am-10:30am

Ballet Enrichment 1&2
6-8yrs
3:20pm-4:00pm

Prep Moves
5-6yrs
4:00pm-4:40pm

Junior Moves 1
6-7yrs
4:40pm-5:20pm

Junior Moves 2
7-8yrs
5:20pm-6:00pm

Junior Moves 2
7-8yrs
7:35am-8:15am

Dance with Me
2-3yrs
9:00am-9:30am

Petite Moves
3-4yrs
9:30am-10:00am

Petite Moves
3-4yrs
10:00am-10:30am

Kindy Moves
4-5yrs
10:30am-11:00am

Prep Moves
5-6yrs
8:00am-8:40am

Kindy Moves
WAITLIST
8:40am-9:10am

Petite Moves
WAITLIST
9:10am-9:40am

Dance with Me
WAITLIST 
9:40am-10:10am

Dance With Me/Petite Moves
Composite 2-4yrs
10:10am-10:40am

Kindy Moves
4-5yrs
10:40am-11:10am

Prep Moves
5-6yrs
11:10am-11:50am

Junior Moves 1
6-7yrs
11:50am-12:30pm

Junior Moves 2
7-8yrs
12:30pm-1:10pm
Ashgrove
West Ashgrove Uniting Church Hall
491 Waterworks Rd, Ashgrove QLD 4060

Petite Moves
3-4yrs
9:30am-10:00am

Kindy Moves
4-5yrs
10:00am-10:30am
Class Procedures
Returning to Dance Tuition post Covid-19
Little Moves is committed to providing quality tuition for young children where creativity and expression are nurtured and valued.
So as to allow for a safe, calm and productive class environment the following procedures be adhered to:
Arrival to Class
Ensure that you arrive 5-10min before your child's class time and that there is one accompanying parent or carer per participant.
Your child will need to arrive in dance attire (girls: leotard, skirt, socks/tights boys: shirt and tights) with necessary their equipment for class such as name tag, dance shoes and water bottle.
Please wait outside the main entrance to the hall until your child's class is called ensuring that children (including siblings) are fully supervised at all times.
Whilst waiting with your child, please adhere to social distancing requirements by staying at least 1.5 m apart
In Class Procedures
When entering and exiting the hall, please ensure that you and your child thoroughly clean your hands using the provided alcohol-based sanitisers.
Please record your name and your child's name on the clipboards provided and inform the teacher of any issues (eg. injuries) that may be relevant to the child's participation in the class on that day.
St Alban's Hall allows a maximum of 20 people within the studio at all times and only 4 people in the waiting room. Parent viewing within the studio will therefore be dependent on the number of participants in the class.
When viewing your child's class, please remain quiet and keep all talking and movement (in and out of the hall) to an absolute minimum. Electronic devices (eg. IPhones & IPADS) must be on silent.
Please request the teacher's permission to take photos or video footage during class and/or to invite special visitors/guests to the class.
If your child is unwell and/or showing any signs or symptoms of illness, they are advised not to attend classes. Make-up lessons are available throughout the term.
COVID-Safe Dance
Little Moves will adapt class structures to accommodate social distancing (at least 1.5m apart/1 person per 4 square metres) when not required for a specific dance activity.
For dance forms requiring physical contact, Little Moves will implement strict hygiene procedures when transitioning from one activity to the next, including hand washing/ sanitising and fresh replacements of any equipment.
Individual equipment to assist with student identification eg. name tags will be the responsibility of the participant and parent/carer to bring to each lesson.
There will be minimal use of hand props and if used, will be thoroughly sanitised at the end of every lesson.
Distribution of Little Moves class-support materials eg. colouring-ins will be done electronically.
There will be regular cleaning of the hall and frequently used/touched surfaces and equipment.
Enrolment and Refund policy
Before enrolling in our classes, it is strongly recommended that your child experiences a regular Little Moves lesson. Parents are requested to submit a Sample Lesson form, choosing a suitable day and time for you and your child. In proceeding with enrolment, the Sample Lesson will be then included in your child's tuition fees for the term.
Once payment has been made, tuition fees are non-refundable. Reduced or discounted fees will not be offered for missed classes or early withdrawal from the term. 
If vacancies exist, a make-up lesson can be arranged within the same term to substitute for a missed class. Please email [email protected] to organise your child's make-up lesson.